MOVED
http://lesfchronicles.blogspot.sg/
Help! Wedding Itinerary
Hey All...I need some help here.
I need to planned my 2 day wedding itinerary and I was hoping if there is any samples that I refer to as a reference. I hope there would be some kind soul who can assist me?
Pretty Please?? ( buat muka sedih:P)
Pening lah.
He He.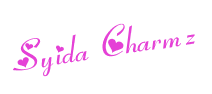 Labels: Wedding Preparations
x ROMM INTERVIEW x
As I am typing this, my eyes is actually half shut.
I miss blogging. I miss the fact that I can rant and update this blog of mine.
I have so much to say but so little time to do this.
I am going to endure this sleepiness and really update it tonight.
I am pretty much settled with my wedding preps.
On 12th September, we went to ROMM for the Interview. I have to thanks Dellaire for her ROMM Interview entry. I was actually reading her entry an hour before we went over to ROMM. Thanks to her detail entry that I manage to beat the queue.
We reached there at about 8.29am. There was already about 10 couples I must say, standing at the entrance. The Chinese couples were already queueing up outside the entrance. No, I am not the first Muslim couple. I saw 2 other couple with the family. So when the door open at 8.30am, I zoom in without looking back straight to the reception counter and told the Pakcik that I am here for the ROMM Interview. The Pakcik then proceed to give me a queue number. Only once I get the queue, I turned back and saw that the other 2 couples were queueing at the Ticket Machine and was informed by someone that they need to head to the reception counter. And because of this a BIG SHOUTOUT To Dellaire for that precise entry on what to do and where to go. That was how I beat the queue. Well, I am not cutting the queue right...I reached before 8.30am, it's just that I am aware of what to do.
That is why research is VERY VERY IMPORTANT! LOL!!
It was a fast one indeed. We sat down a few minutes and our number was called. (Tempat duduk pun belum panas seh). My father went in first. Less than 3 minutes he was out of the room already. That was so uncalled for. I did not expect it to be that fast. My dad told me that I was asked to go in alone. Was kind of nervous but I remain calm. I knock the door and gave my Salam.
After I sat down, he verify my name & IC. He then asked, Where is my solemnisation held? Do I stay with my dad? What is the hantaran and mahar?.Then I was asked to angkat sumpah to confirm that all I said was nothing but the truth and thats it. He ask to call the fiance in. Another unexpected. That was super fast. No weird questions at all. Nothing like...Rukun Islam berapa perkara? Rukun Iman berapa perkara? Tuh zaman dulu maybelah. Thinking that fiance actually prepared for all this made me laugh hard. He He.
While waiting for the fiance, I asked my dad what he asked. He say nothing much, just normal questions like how I was being asked. Same goes to fiance when I asked him later.
I am glad everything went smoothly. Alhamdulillah.
So, I guess we are ready to get married, yes?
*winks*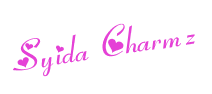 Labels: Wedding Preparations