Stay Strong Dear..
I am disturbed by the news of a BTB wedding being called off.
I shall not name anyone here to protect her privacy.
I am glad she is going on strong. In fact, I envy that she manages it well.
If it were me, I guess it would be too overwhelming for me. I know that deep inside, she feels the pain and she is trying her best to overcome this episod.. After almost all the planning done, it was cancelled. Who in the right mind would feel ok right. I think if it were me, I will go hysteria seh!
But Like what she says, she always believe that Allah have better plans for her. Insyallah' sis, you will see the light in future. My prayers are always with you. Though we may not know personally, I am more than happy to be a sister who provides a listening ear should you need any. I hope that you will continue to stay strong. Jodoh itu Rahsia Allah. He might be testing you or he might be saving you for someone special.
Stay Strong my Dear & Be Happy!
Talking about this. It brings me back to my previous relationship. Suddenly I get reminded by all the heart pains, tears which ends me up in a slight depression. It was all too traumatizing for me. All the efforts I made to sustain that relationship was gone right that minute. Unpredictable things happen...yeah,,and things happen for a reason. Now, I couldn't agree more that Allah have better plans for me back then.
Looking back, seriously I really waste my 4 yrs, else I guess I would have carry the married status now and maybe have kids. Haha. Alhamdulilah, I thank Allah for crossing my path with this man I'm engaged with.He may never be perfect but neither am I. What matter most is we love each other and we are willing to give and take as well as adapt to each other differences.
Insyallah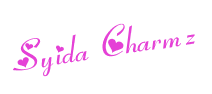 Labels: Personal Matters
On February 18, 2014 at 6:17 PM, wrote:
Salam there.

That is sooo scary :/ why did the wedding been called off? Reason being? Ingat vendors je boleh buat hal...pasangan pun? Tsk.

Feel sorry about the btb.

Rin.
On February 19, 2014 at 1:09 PM,
Syida Charmz
wrote:
Hi Rin,

I am not so sure why, didn't really want to ask in details since it's quite personal and I don't really know her personally. But mungkin jodoh mereka setakat disitu. I believe Allah knows best =)