A Place I called my Own
Last 21st March was our appointment with HDB and I'm glad to say that we have booked our flat. The location was conveniently located at least for the future. We will have a primary school right in front of our house which is probably less than 5 mins walk. A shopping Centre within 10 mins walk. A Health & Medical Centre nearby. (We are hoping that it will be a polyclinic :P)Fortunately, it was not a case of balanced flat as our queue number exceeding the flats availability.In fact, there are still a lot of flats not taken up yet, ironically.
All that I can think of it, prolly most of the applicant applied during the SEP BTO decided to give away as they are aiming for the one near Waterway as most of the unit there have balcony and perhaps by the time their appointment is schedule, most of the good units facing the waterway has been taken up. Knowing Bayview have the same concept, they might have applied for that and have forego the Sep BTO.
Well this is just my theory. =)
It has always been a dream to have a house we called our own. A house where we belong. The freedom to design it from scratch, to choose the concept and to put a personal touch on to it. The chance to be independent.
As much as I am excited to embark on this journey, I felt emotional at times.
Well, being a mummy's girl, I cannot imagine staying far away from my mum. I think I will miss my mother the most. I think I will cry every night la seh. At the least, when I'm staying with her, I could lend a helping hand with the house chores, taking care of my niece and nephew. I hate to admit it but she have aged. She's no more the strong woman anymore. She gets tired, her body aching yet she still have to do a lot of things in the house. I wish..I wish...I can lift up all the burden on her shoulders. I just want her to relax and enjoy her golden years. I am planning on something.Maybe..Insya'allah.
Sigh..ok enoough lah...if I continue..I think I will cry non stop. Haha.
Last but not least, I welcome myself to the Punggol Club.
A gliimpse of my new house. Insyallah.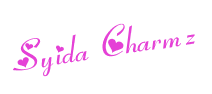 Labels: My Dream House
On April 9, 2014 at 5:20 PM,
Shafridah Rosli
wrote:
punggol? naiseeee :)
On April 9, 2014 at 5:32 PM,
Syida Charmz
wrote:
Hehe..yup2..punggol.:)