Updates Updates Updates!
Good Morning Bloggers~! Time flies so fast and we are already on the 10th day of Ramadhan.
Alhamdullilah, it has been a smooth journey for me. Even the weather is a blesssings. I remembered just a week before Ramadhan, the weather was hot, humid & dry till my skin starts to react with the weather. I had to go to the doctor to get some medicated cream to ease my agitated skin. But amazingly, in the month of Ramadhan, the weather is such a blessings. Cool weather and infact almost everyday it's raining.
Syukur Alhamdulilah!
Like always, I have not been updating this blog. Ha ha! There's few things which I will update today.
1st - Our 2nd Appointment with HDB.
Yup, we have been called for our 2nd appointment with HDB on 29th June. It was the first day of Ramadhan and it is on Sunday. We were glad that it falls on a weekend so we don't have to waste our leave. ( We need to save a lot of leave for the end of the year u know~:P) The appointment was such a breeze. The appointment was at 2.15pm but we came at 1.45 and immediately was called in. Apparently, the person who was having appointment at 130 have not showed up yet. So we were indeed lucky! Settled this and we shall now just wait for 2017 to come. It is expected to be ready by Q1 2017, but as per norm they will advise that it will normally be read 1 year ahead. I hope they do a good job to the BTO Flat. So much news of defects already. Now is the time to work extra hard to earn the CPF $$. Mahal betul flat nih. By the time the flat is ready..our $$ in the CPF pun kena wiped out t 0! Hur hur!
2nd - Dulang Hantaran
Managed to get some more stuffs of mine and him. So this month, the target is to send our baju to the tailor.
Need to find a date and shall inform my SIL to take me to her tailor house. We also got a draft design of our customised wedding band from Gems by Gems. Such a beautiful piece, can't wait to see the real thing.
3rd -Office Matters
Eversince taking up the new account and concurrently servicing a big project for the company. My work have been neverending. I normally practice completing my work task by end of the day but now 8hours of work is still insufficient to complete it. I even had to bring it home to work on it. I know this is not healthy. I miss my work life balance. Im hoping this phase will end soon & I shall be back on track
4th - Weight Matters
Honestly speaking, I have not been exercising religiously. I did a little but not to the maximum.
What else in the fasting month? Badan mcm letih je hahaha!
Need to push myself after fasting...but oh the temptation of lauk pauk raya...aiyahh!! :(
Ok lah..that's all I can say.
Need to start working already..
Toodles!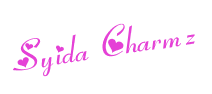 Labels: Health & Fitness, My Dream House, Office Matters, Wedding Preparations